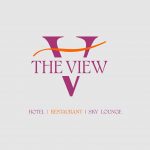 Description
Located atop one of Freetown's tallest historic buildings, overlooking the central business district and the city coastline, Run and Managed by Kaemon Company Ltd, THE VIEW is Freetown's premier destination for hospitality and entertainment.
Exhibiting a contemporary city feel while maintaining a relaxed charm, THE VIEW is a one-of-a-kind rooftop venue that offers spectacular cityscape views from its restaurant, bar and sky Lounge, where guest go to be see and be seen.
Visitors and guests to any of THE VIEW's facilities are guaranteed to enjoy breath-taking panoramic views of the greater Freetown area. The rooftop garden has been designed to allow year-round enjoyment of the space with clear enclosures to ensure guests enjoy uninterrupted views and experiences.
Send Message to listing owner